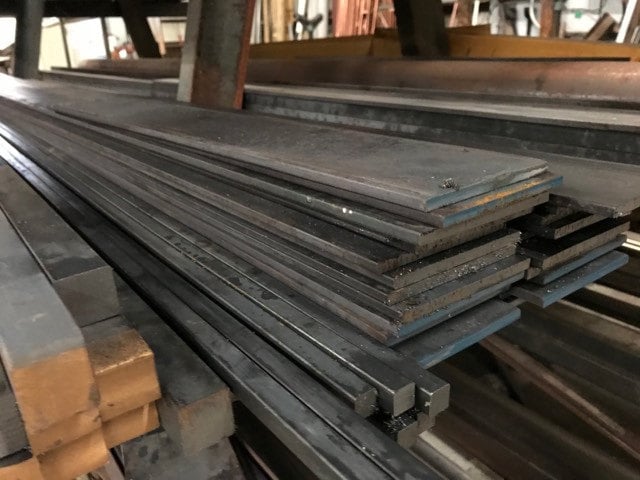 ( 20 foot long raw steel) 
We start by using raw steel that we buy in 20 foot lengths from local mills in Utica, New York.
We purchase the same grade of hot rolled steel every time but, each batch can vary in color, scale and contain other visible imperfections which, does not mean that the steel is bad it just has more character, making each piece unique and one of a kind.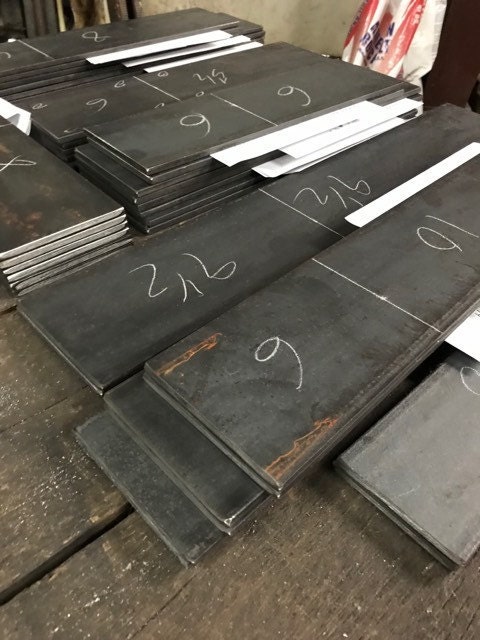 (Steel that has been cut, deburred and marked) 
Next we cut the steel to the needed lengths, based on the ordered size, on our industrial saw. We then deburr the cut piece to smooth all of the edges.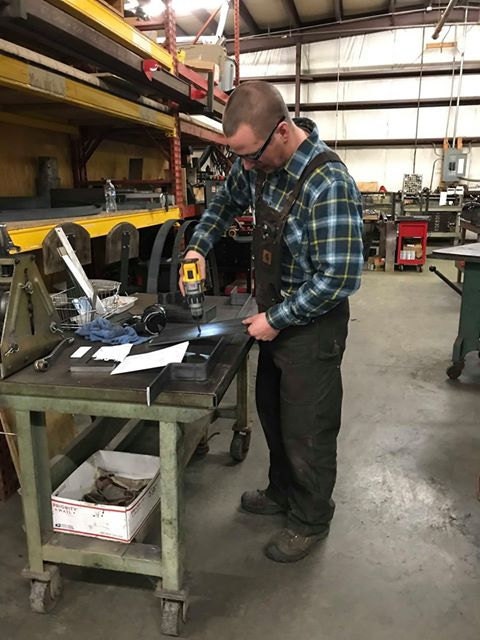 (Tyler drilling holes into the steel pieces before they are bent)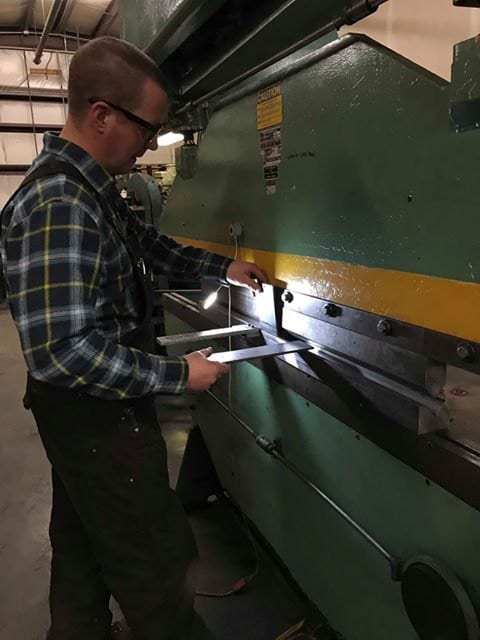 (Steel pieces being bent on our industrial sized press brake)
The steel is then marked, drilled and bent.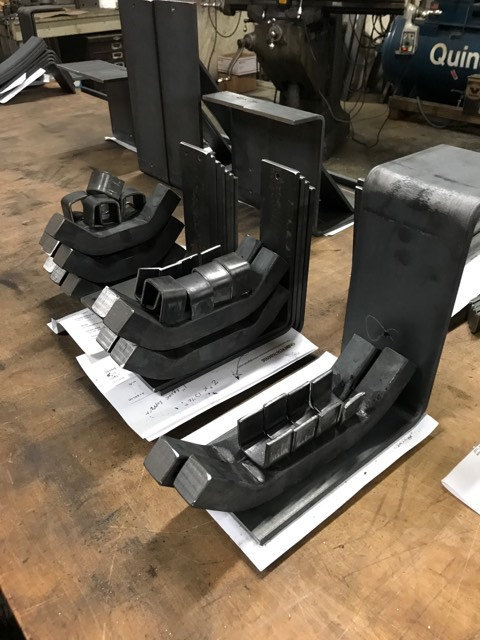 (Bent brackets waiting for the square support bar to be welded on)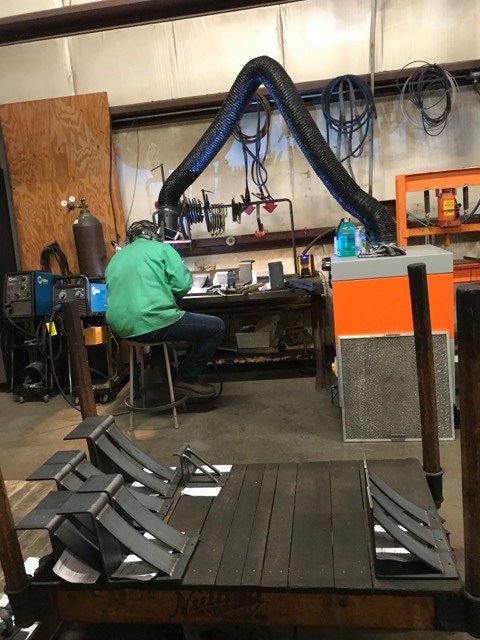 (Support bars being welded to the brackets)
If the brackets/corbels have a support bar, they are then sent to the welding station to be welded together.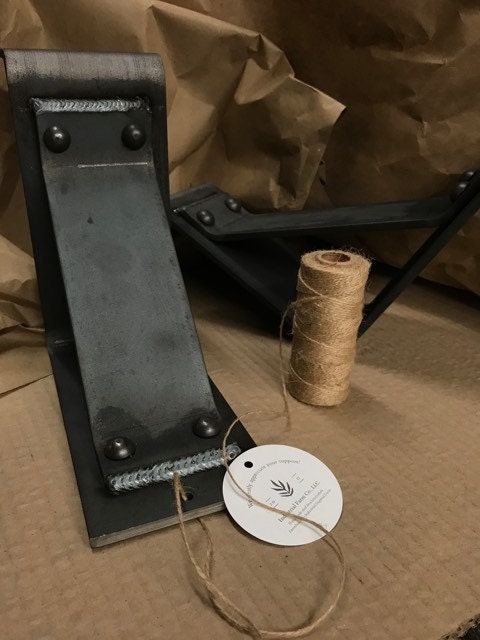 (Raw brackets being prepared to be shipped) 
From there, the next step depends on the finish requested from the client. If the client chooses for their pieces to be sent to them raw, which means the product has no finish added to it then the products will be placed in the shipping area. Where it is then wiped down with a scotch brite pad to remove any visible oxidation and packed to ship.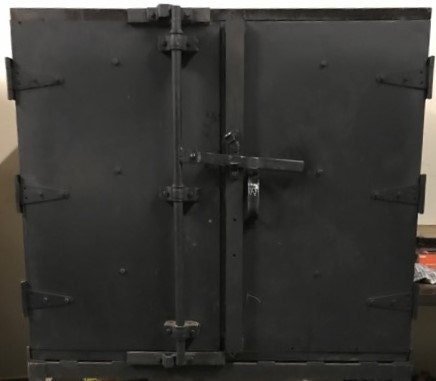 (The oven in which the powder coat finish gets cured to the bracket) 
But if the product is requested to have a powder finish, the product is sent to the powder coating station. This is where the products are sprayed with powder and cured. The pieces are then hung to cool before they are sent to the shipping station and packed to ship.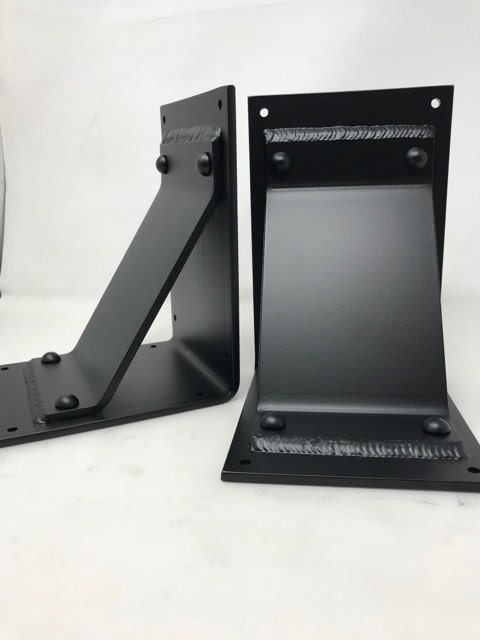 (A finished pair of welded and powder coated brackets)
We are so happy that we are able to share with you in more detail how our products are made. We are always elated to share the finished product with our clients, we are so excited to share with those who are interested in the behind-the-scenes steps to getting those products to our amazing clients. 
Thank you so much for your continued support!